The WEBC Radio Duluth, Minnesota. This is the transmitter in nearby Superior, Wisconsin, built in 1932.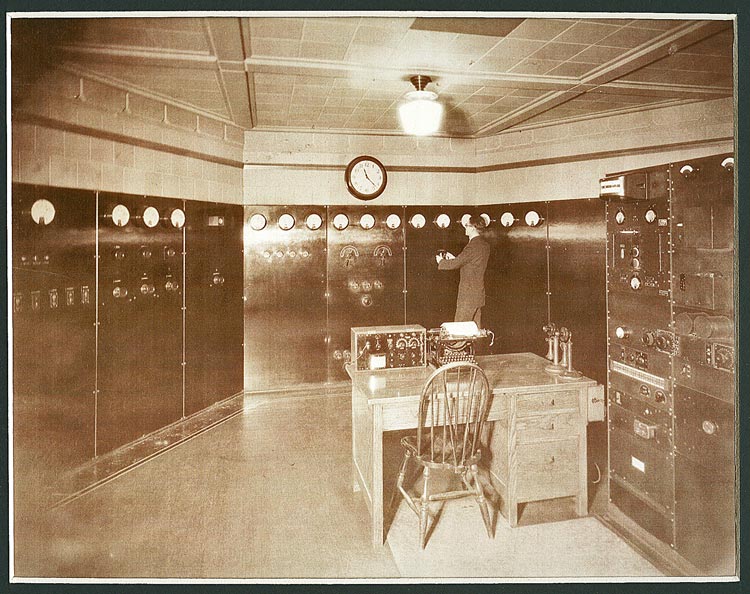 Here is the 5000 watt WEBC transmitter running on 1290 KHz, later moved to 1320 KHz.
The WEBC Radio control room in Duluth.
Back then, radio stations had a control engineer and a wall full of amplifiers with patch cables.
Many stations, including WEBC, hired bands or orchestras to provide musical entertainment to listeners.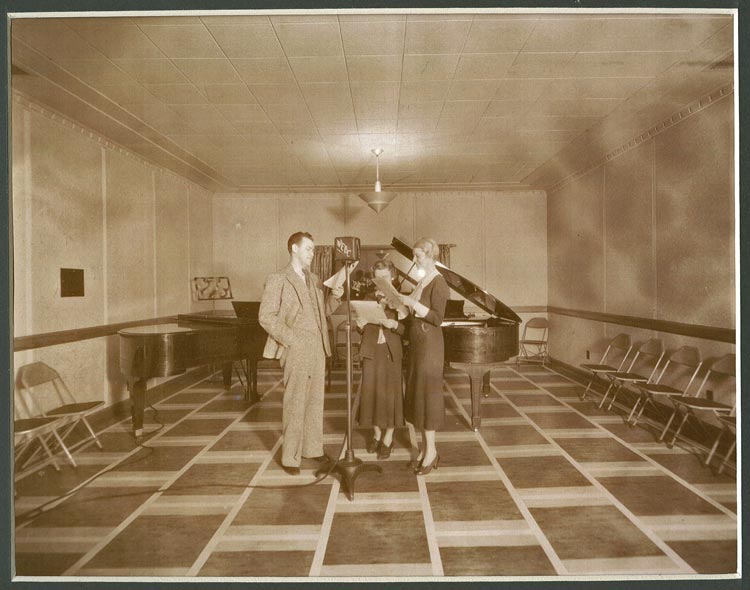 Announcers were heard acting radio plays live on the radio.

These photos are on display in the visitor restroom at our business office.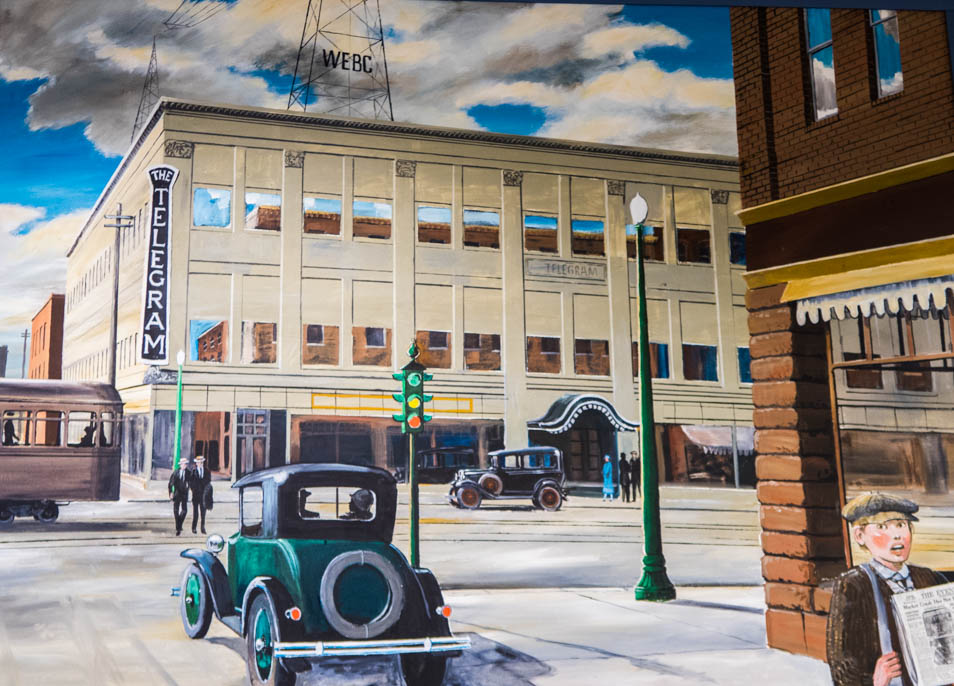 There is an interesting mural in the Superior, Wisconsin, Public Library. It depicts the Telegram Newspaper building with two towers on the roof.


Those towers were for WEBC Radio in Duluth/Superior back in the 1920s.


Mark's father Charlie was the engineer for this station, and others in the Arrowhead Radio Network.