A Sherlock Holmes radio drama performed live on stage at the Pavek Museum by the Red-Throated League of the Norwegian Explorers of Minnesota.
Note the sound effects crew of three on the left.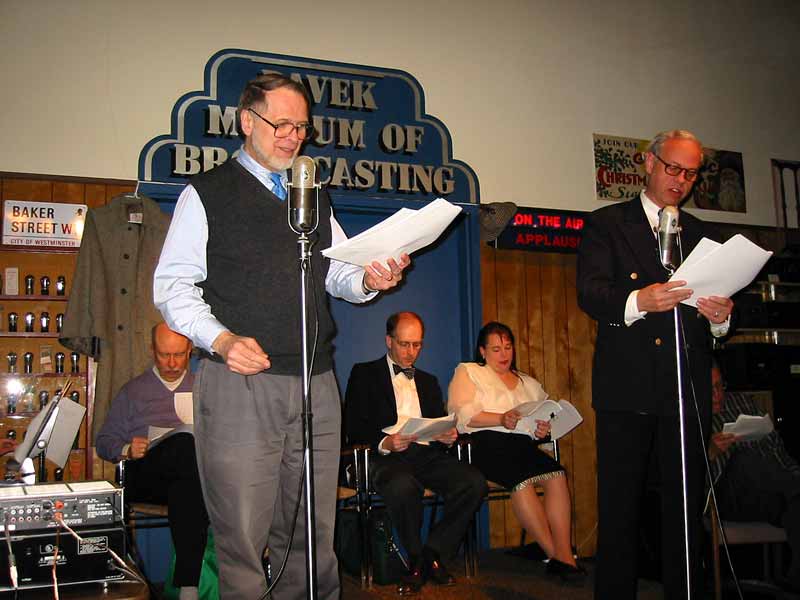 It wasn't "On The Air," but was thrilling for the audience who watched at the Pavek.
They read their scripts perfectly into vintage RCA 77DX ribbon microphones.

The actors wore period costumes from the 1930's.
It was all very exciting.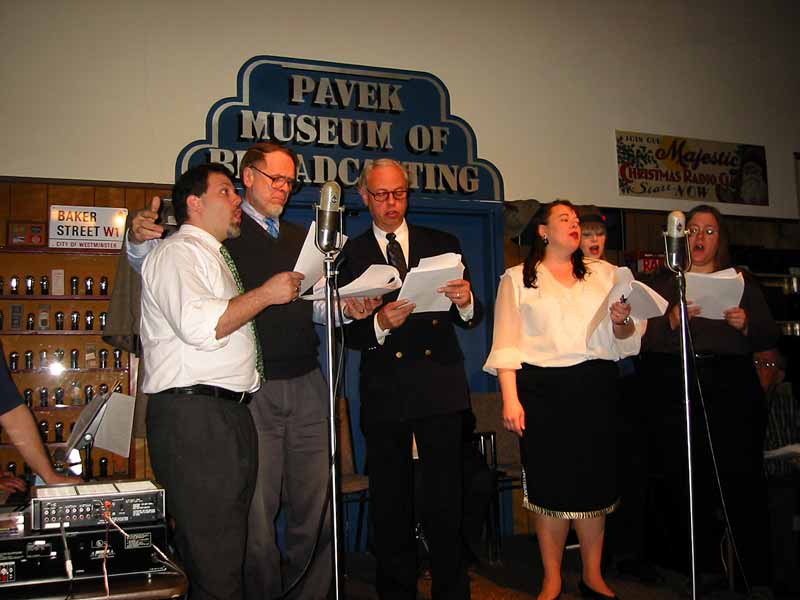 This group has a wonderful time doing this before live audiences.
They appear at the Pavek once a year to a standing room only crowd.
Here they are again on April 12, 2003 with another Sherlock Holmes adventure.
They were fun to listen to.
The script included radio commercials and Mutual Radio Network identification.

The Pavek Museum is located in St. Louis Park, which is a suburb of Minneapolis, MN.
See and hear a recording from April 27, 2014, online at: http://vimeo.com/96914466