---

DX Listener Reports for WBHR, Sauk Rapids, MN, USA

---

WVAL-AM specifications:
660 KHz
10,000 watts, 2-tower directional day pointing 15 degrees true
500 watts, 3-towers night pointing 275 degrees true
45° 36' 18.00" N Latitude,94° 08' 21.00" W Longitude (NAD 27)
Send listener reports to teki@mwpersons.com
---
December 17, 2020. Hello
- very warm greetings from Finland !
Iīm a keen hobbyist of distant AM radio in Finland. We were in contact back in 2011, when you kindly confirmed my reception of KKIN 930 AM.

A

nd I can still see my report and this same picture on your webpage...My heart beats warm at your kind attitude at this hobby !
In the meanwhile I have kept up with the hobby and a few times each winter I have had a nice signals to Minnesota every now and then. This time with my sophisticated receiver and 3000-foot antenna I had the pleasure to have a brief encounter with WBHR 660 AM . This I discovered a day with excellent atmospheric skip.
In my log book at 6.56 am Central
Standard Time,
December 17, 2020.
The signal surfaced as a lady was giving a weather report, mentioning at least The Twin Cities and Brainerd-Baxter, ending the forecast by saying

, "...thatīs AM 6-60 and 95-7 The Bear." Then a male voice added, "Sports on 6-60 The Bear" Then, "...the overtime sports this hour brought to you by Brandl Auto Connection."
Very best regards,
Hannu Niileksela, Helsinki - Finland
---
Mark! My name is Ole Forr. I'm a 63 year old radio entusiast from Norway (Europe). I like to try to pick up North American AM stations. Together with friends

OJ Sagdahl and Bjarne Mjelde

, we have an antenna project in Northen Norway (Kongsfjord). On October 17, 2020, it sounds like we had a good opening to Sauk Rapids, MN, as I was able to hear both WBHR 660 and WVAL 800.
At 1:00 am CDT

for WBHR, I heard station Identification, "...
weekdays 5 to 9 on AM 660 and FM 957 The Bear! ..The Flagship of...660 AM. The Bear W-B-H-R Souk Rapids-Saint Cloud!
"
See our blog at: http://arcticdx.blogspot.com/ Thanks, Ole Forr, Sor-Fron, Norway.
---
Hello Mark, On January 25, 2013, at 2:00 AM CLT, I had the pleasure of hearing WBHR broadcasting on 660 KHz. What I heard was the station identification at 2:00 AM "W-B-H-R Sauk Rapids, Saint Cloud, The Bear" followed by "ESPN Sportscenter ..". This happened week while I was on a DXpedition in Lapland.
Dear WVAL, I am a radio enthusiast who enjoys listening for long distance radio signals. On November 13, 2009, at 6:00 AM CST I had the pleasure of hearing WVAL broadcasting on 800 Kilohertz. At 06:00 AM the end of a country song and AM 800 WVAL, Sauk Rapids, Saint Cloud, Minnesota's Country Legends" and CBS News. Even though the reception was possible for a short time only, it was fantastic to hear your programme so far away. Many thanks for this short moment, I really enjoyed it!
I spent a week in November 2009 in a small village in Lapland called Lemmenjoki (Love River!) with a friend listening to North American AM-stations. My setup consists of a Perseus SDR-receiver and the antenna system, consisting of long wires hanging on the branches of trees, was designed for DX reception on the AM broadcast band. Because of the long antennas and favourable atmospheric conditions we were able to pick up your signal. Lemmenjoki, situated some 200 miles North of the Arctic Circle in North Finland, used to be known for gold findings; today the most important industry is tourism.
A few words about myself. My working career was in business-to-business marketing but I am now retired. My wife is Kaarina and we have one son, Patrik. We also have a cute Birman Temple cat named Ziina. We live in a suburb of Helsinki called Marjaniemi by the Gulf of Finland.
Here in the Eastern parts of Helsinki we have a local radio listeners club. We are a handful of oldtime DX-ers meeting regularly to discuss DX-ing, sometimes bowling etc. With other DX-clubs in Finland we publish the 'Radio World' -magazine. If you will visit Finland and Helsinki one day, please visit our club, too. You are most welcome!
Sincerely,
Hakan Sundman
HELSINKI Finland
---
Dear Mark, I was very lucky to hear WBHR Sauk Rapids on 660 kHz. The frequency is usually dominated by the east coast and Canadian stations, but on one particular January morning WBHR pushed through twice, in two consecutive top-of-the-hours, giving me the possibility to identify and report it. My receiver is a software defined radio "Perseus SDR" using a 3000 ft long directional aerial, directed to the US Midwest. Enclosed please see the identification details.
WBHR on 660 kHz, January 25th 2013 at CST, after your local midnight:
00.59 The station identification was heard partially, given by a male announcer: "The Bear, W-B-H-R (Sauk Rapids)"
01.00 Rapid fade out, possibly into ESPN programming.
2.00 The similar identification, the male announcer: "W-B-H-R Sauk Rapids,The Bear!"
Cordially,
Hannu Tikkanen
Espoo, Finland
---
Dear Sirs, Thank you very much for your programme. It was most interesting to receive WBHR The Bear AM 660 here in Finland!
I am 45 years old, married, a father of two lovely & lively kids and working with a marketing research company as a managing director. I also produce a TV-animation show for children, called Dibidogs (www.dibidogs.com), and it is aired already in 12 countries and has over 20 million viewers. My favorite hobbies are sports and listening to foreign radio stations (DX-listening).
I work with leading media companies in Northern Europe, including online media, print, TV and radio. Thus I find it extremely interesting to tune into foreign radio stations. Actually radio is both professionally and personally my most favorite media, the one I spend most of my time with.
Radio simply reaches you everywhere, is very useful and is so much fun to listen to. I spent my winter holiday in Aihkiniemi, Lapland, Northern Finland with my family by skiing and listening to foreign radio stations. I have there a cottage with 12 antennas (each 1000 meter long)! Because of the long antennas and good atmospheric conditions I was able to receive your station. The receiver I used was a communications receiver NRD 535. I received your station as follows:
Date of reception: The 11th January 2013, Time: 16.30 hours CST, Frequency: 660 AM, Reception quality: Weak reception quality, but I guess Finland lies a bit out of your normal coverage area ;) Interference: Semilocal station from Murmansk, Russia on 657 kHz with 50 000 watts.
Here in Espoo we have a local radio listeners club, Espoon DX-Kuuntelijat. We are some 20 active members, meeting once a month and having listening trips around Finland. With other DX-clubs in Finland we publish 'Radio World' magazine. If you will visit Finland and Espoo one day, please visit our club, too. You are most welcome!
Thank you very much for your programme. I hope to hear your station in the future, too. With very best wishes, Jim Solatie, Espoo, FINLAND
---
My name is Arnstein Bue, I'm 47 years of age and I work as an Account Manager in a leading IT company in Norway. I've been married to Heidi since 1989, and we have two sons (Mikael and Benjamin 22 and 18 years old). Trondheim is the third biggest city in Norway, has a population of 173,000 and is situated in the middle of the country. Norway has a population of 4.9 million. Trondheim is an old city, celebrating its 1000-year-jubilee in 1997!
We have a big and quite famous cathedral here I town. It's named Nidarosdomen, and you can find some information at www.nidarosdomen.no.
Since 1978 my favourite hobby has been to listen to remote radio stations on mediumwave and shortwave (DX-ing), a hobby which gives me a lot because I learn about other people and other countries. I collect the verification letters, cards or emails I receive from radio stations.
Every year since 1997 in October I have visited a small place named Kongsfjord (Kings Bay) in Arctic Norway. Kongsfjord is actually at a latitude just south of Barrow, Alaska, and it's east of Istanbul, Turkey. I use to be there with three friends of mine, mainly to listen to AM radio stations from North America and the Pacific. More information can be found at our home page www.kongsfjord.no
I succeeded to hear WBHR 660 AM on November 2, 2010.
I heard a male announcer: From Minnesota's Sport Station WBHR Sauk Rapids-Saint Cloud. The Bear.
Minnesota is one of my favourite states! That's also because Minnesota is one of the most Norwegian states. Receiving a confirmation of my reception really would make my day!
Sincerely, Arnstein Bue, Trondheim, NORWAY
---
Greetings from Finland! My name is Tuomo Ahonen, I am 52 and living in the North of Finland in a city of Oulu. I am very pleased to report reception of WBHR on 660 KHz all the way here in Finland. It is truly amazing how far your AM signal carried during these very good atmospheric conditions.
This happened November 2, 2010 between 2:59 a.m. and 3:01 a.m. Central Time (being 11:00 a.m. here in Finland). Although I have succeeded in hearing many others US and Canadian stations on AM dial here in Finland during the last 34 years this was the first time that I was able to pick up Your signal. This was really fascinating!
What I heard from WBHR was ESPN programming in progress at 2:59 a.m. At 3:00 a.m. a male announcer announced: For AM 6.60 WBHR Sauk Rapids-St. Cloud - The Bear. This was followed by an ESPN programming ESPN Radio Sports Center. I could follow the ESPN programming for a few moments more but after a while the signal faded out.
I use a U.S. made SDR communications receiver, RF Space SDR. My antennas are the special beverage antennas. They are up to 3300 feet long pointed at the different parts of North America. My listening post is located far away in the Finnish Lapland above the Arctic Circle. This quiet base in the wilderness is an ideal location for chasing long distant AM radio stations.
As for the weather we have lot of snow this winter. Average we have about 20 inches (50 cms) snow everywhere. The temperature today is 20degrees Celsius that is about -4 degrees Fahrenheit.
Thank You for your programming and thank You in advance for your consideration in answering me and helping me with my hobby. In the meanwhile I wish to extend to you and all the staff at WBHR my very best regards. It was a great pleasure to pick up your station.
Sincerely, Tuomo Ahonen, FINLAND
---
I had the real pleasure of catching your radio station WBHR on 660 AM when listening to radio stations in the Finnish Lapland. My receiver was a software defined communications receiver Perseus and as an antenna I used a 3000 ft. beverage (longwire) to west. To inform you of the reception quality, please listen to the attached mp3 recording. Listening information: 31 October, 2010, 0100 AM local time. I am 45 years old and married with Kristiina. I work as Professor of English at the University of Eastern Finland in Joensuu where I teach English and Cultural Studies. My main field of research is American and British literature, and I have published a number of books in this area. Joensuu is a lively town in eastern Finland quite close to the common border with the former Soviet Union it is only 60 kilometers to the border line from my hometown. There live about 59,000 people here, and the most important trades are commerce and services. Besides the University, founded in the late 1960s to provide experts for the needs of eastern Finland, many other schools are located here, too. Joensuu is best known for its annual Llosaarirock Festival with 35 000 participants is going strong and attracts lots of young people to the town every July for rock music. With best wishes, Dr. Jopi Nyman, JOENSUU, FINLAND
---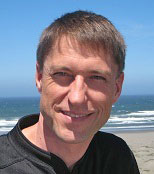 Greetings from Norway. I heard on 660 kHz AM on 2 November 2010 @ 1:00 am CST. I hear a male voice with "From the Minnesota's Sports Station WBHR, Sauk Rapids, St. Cloud - The Beeaaar!" followed by an ESPN announcement.
I was using an Perseus SDR receiver (a software defined radio) connected to my PC. See www.microtelecom.it/perseus for more information. With this receiver I can receive up to 1600 kHz bandwidth at the same time and store it to disk. Then I listen through the saved data afterwards. The antenna used up north is a 350 meters long (about 1000 feet) wire directed to the US mid-west from here.
OJ Sagdahl
Norway
---
I had the pleasure of shortly capturing the signals of WBHR AM 660 here in Finland on the 31st of October 2010 with my Perseus software receiver and about a 1000-yard-long antenna wire pointing towards central North America. I don't have such a monster antenna at home, but I was on a radio excursion in northern Finland, in a place where we had enough space for such an antenna, and not much man-made noise around (some 45 miles from where Tuomo was at the same time.) At 00.59 a.m. a sports talk program ended and then just before 1:00 a.m. there was the legal identification "log on to ..(flexible?)..AM 660 The Bear (in) Sauk Rapids - St. Cloud" followed by the ESPN Sports Center.
I am a 55-year-old teacher of English and Spanish in Joensuu, Finland. My wife Riitta is a teacher of German, and we have a 21-year-old son called Matti who studies information technology and a cat called Viiru (Stripes). My hobbies include painting, playing tennis and this radio hobby of trying to catch distant radio signals. My home town Joensuu with its 72,000 inhabitants was founded in 1848 at the beautiful mouth of the river Pielisjoki (Joensuu means "mouth of a river"). The whole region is dotted with hundreds and hundreds of lakes. Weather wise we have had a very strange year. Last winter was very cold, 90 consecutive days below the freezing point, and then in July and early August we lived like in the tropics. But now this winter we have been back under a cold spell again, with lots and lots of snow.
I wish you all the best in all of your daily activities. I would really appreciate receiving your short reception acknowledgement as a tangible memento of these pleasant contacts via the airwaves.
Yours, Jussi Suokas, JOENSUU, FINLAND