Radio Broadcast Technical Consulting and Sales
10032 Island Drive, Brainerd, MN 56401
---
Technical Tips from Mark W. Persons
Silicon Valley 700 Watt Amplifier Modification
---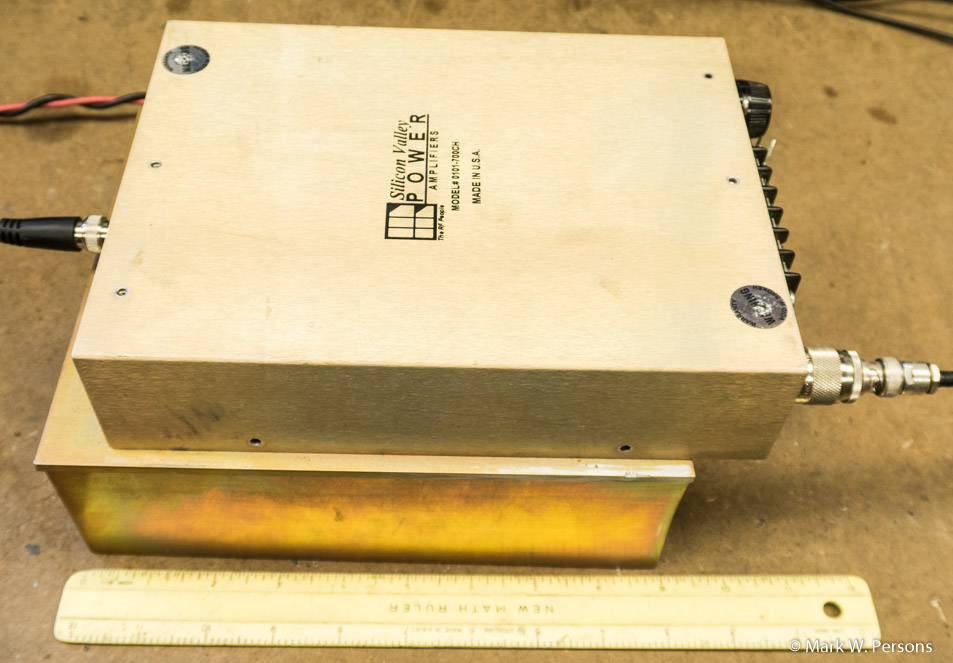 August 25, 2017: This is a Silicon Valley
model #0101-700CH FM RF Amplifier. It is capable of delivering 700 watts of 88 to 108 MHz RF from just 10 or 20 watts of RF drive. Continental 816 series FM transmitters use them as an IPA module to drive the final tube. Powered by 48 VDC, the modules fail heat and age after years of use.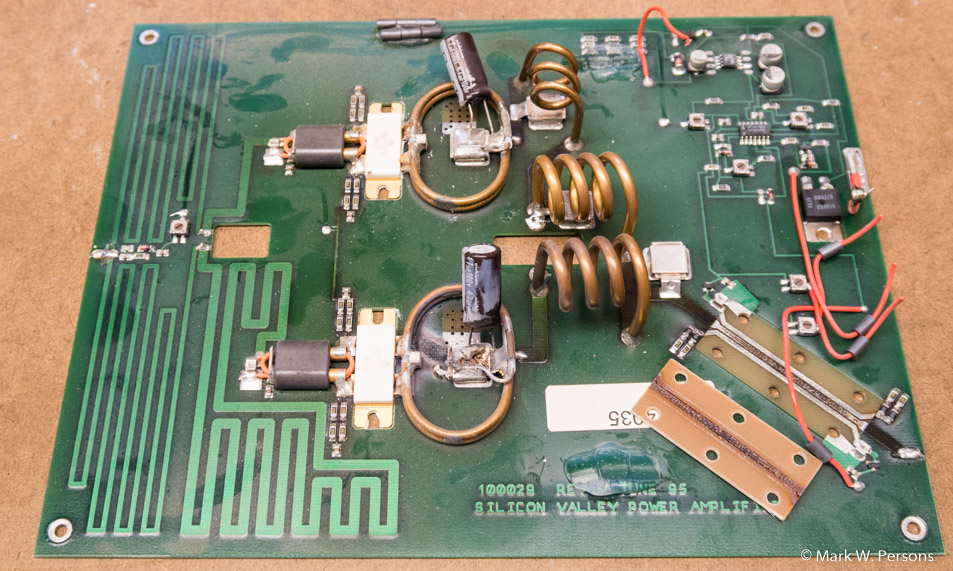 Here is the circuit card after removal from inside the enclosure. Heavy arcing on a bypass capacitor caused a fire and destruction of the two transistor arrays. This one was not repairable.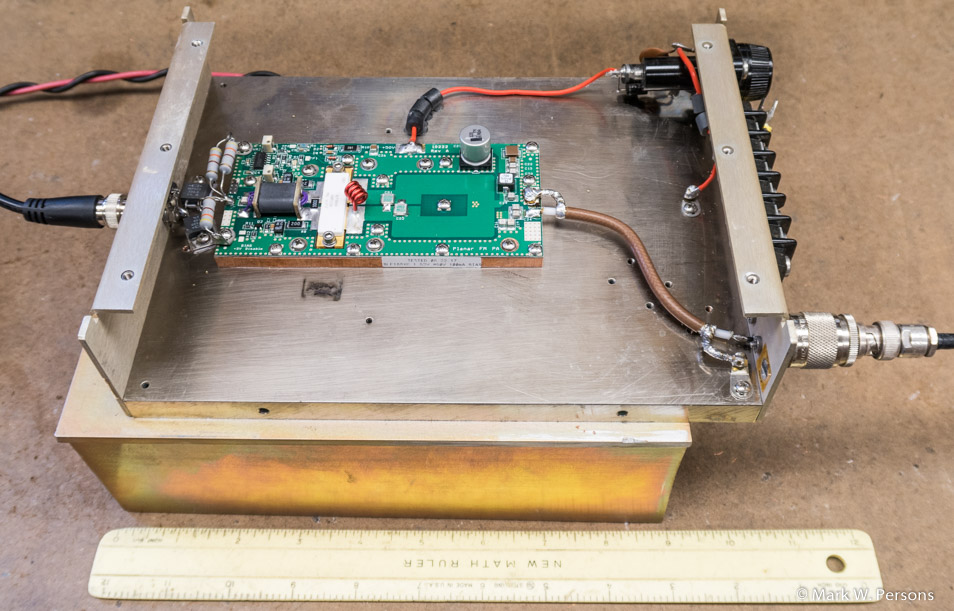 This is the amplifier module with a new Broadcast Concepts BLF188XR 1000 Watt Planar Pallet Amplifier (Model P1000FM-188PLA). The amplifier is capable of 1000 watts and will tolerate up to a whopping 65:1 VSWR. Don't plan on running it at 1000 watts in a Continental FM transmitter because the transmitter's power supply is not capable of enough current to do that. Normal power output in that application is 300 to 400 watts. The pallet amplifier will run comfortably 24 hours a day.
There is an RF attenuator on the input to reduce 10 watts of exciter RF drive to about 3 watts. The attenuator is a 150 ohm resistor to ground, then 50 ohms to the amplifier input and 150 ohms to ground at that point.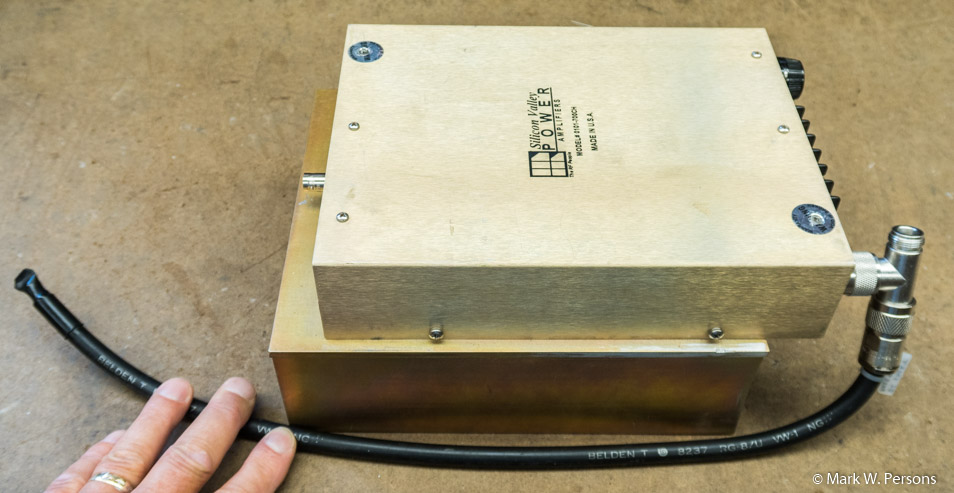 Here it is with a shorted quarter wave stub trap to protect the amplifier when there is an arc-over in the transmitter's tube. The stub is inexpensive and worth every penny.
---
The stories go on and on. Stop in again sometime. I'll leave the soldering iron on for you.
Mark W. Persons Ham W�MH Return to Tech Tips Page
page last edited 08/25/2017