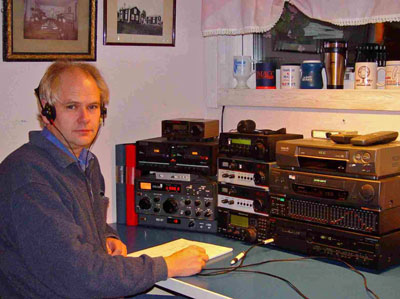 WELY Ely MN 1450 AM heard October 28, 2002 at 0257 UTC = 9.57 PM CDT in Sweden.
9.57 Program promo: "Look out for next 45 years ........Station WELY, 133 East Chapman Street."


I am a retired electronics engineer, interested in AM radio and it's

unpredictable behavior. I've been active scanning the AM band for North American

stations reaching across the Atlantic for 48 years

with top equipment at good locations.
Regards, Bo Olofsson, Kåge, Sweden