---

DX Listener Reports for KNSP, Staples, MN, USA

---

KNSP-AM specifications:
1430 KHz, 89 degree tower
1000 watts non-directional day
199 watts non-directional night
46░ 21' 34.00" N Latitude, 94░ 46' 55.00" W Longitude (NAD 27)
Send listener reports to teki@mwpersons.com
---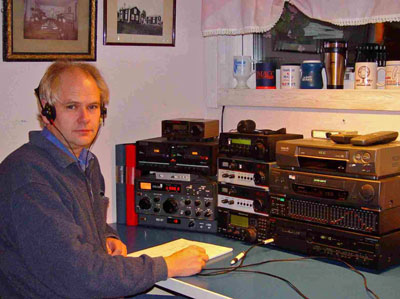 Dear Mark,
I had the big luck catching half a minute of the KNSP AM 1430 broadcast at last. I've been waiting for this to happen!
My
antenna here at home works very well for MN and WI so it was a

matter of time before hearing KNSP... A bit more
of the ESPN was heard before and after but only weakly.
I see now that you retired too but perhaps you have the contacts to either confirm this or forward it to someone who can? You've verified my KKIN and WVAL reports earlier. Thanks again for that!

Here is what I heard:

RADIO STATION: KNSP Staples-Wadena MN
FREQUENCY: 1430 AM
RECEPTION DATE: September 24, 2019
RECEPTION TIME: 8.59:45 - 9.00:15 PM Central DST
RECEPTION QUALITY: Readable for a couple of minutes
ANTENNA: 3,000 ft wire pointing to the northwest at my place in Furu÷grund, Sweden
PROGRAM DETAILS:
9
.00 Station ID: "... KNSP Staples-Wadena ..."
ESPN: "ESPN Radio Sportscenter."



I've turned 66 and is a partly retired electronics engineer interested in AM radio and it's

unpredictable behavior. I've been active scanning the AM band for Nort American

stations reaching across the Atlantic for 48 years

with top equipment at good locations. Bo Olofsson, Sweden.



---
Hi. My name is Ole Forr. I'm a 61 year old radio entusiast from Norway (Europe). I am a diary farmer married and have 2 sons. I like to try to pick up North American AM stations. Togtether with 3 friends we have an antenna project in Artic Norway (Kongsfjord). I picked up KNSP on 1430 AM.
Frequency: 1430 AM

I heard Station identification: "Your source for Sports AM 14-30 K-N-S-P Staples - Wadena." Followed ESPN sports. Always very nice to hear a Minnesota station.

My receiver is a Perseus Broadband receiver and I heard KNSP on a 1500ft antenna pointed 300 degrees.
I have been doing this hobby since 1970 and have soon received positive verificatiions from 1100 USA stations on AM. I also have a HAM Radio license, LA6EIA, used to be very active but not so much the last years. THANK YOU! Mr. Ole Forr, SOR-FRON, Norway.
---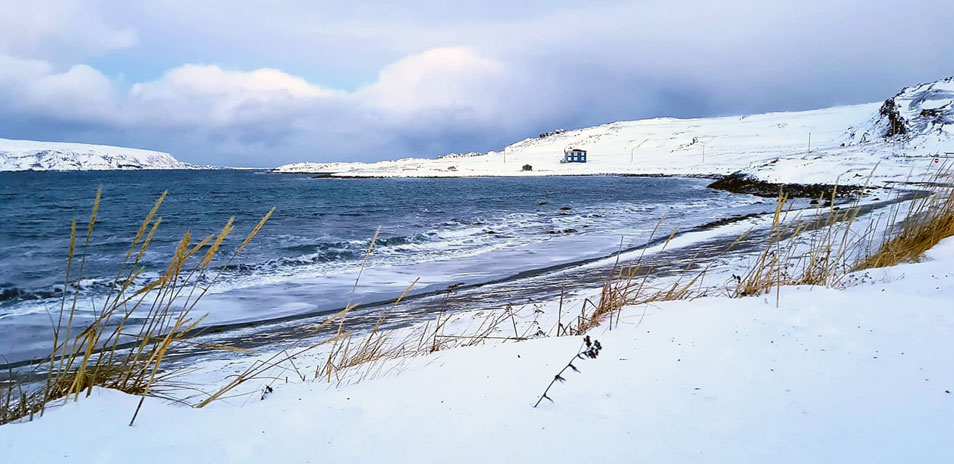 Dear Mr. Persons, Today I found KNSP with a good signal during excellent "spot" propagation towards Minnesota! At 1.00 am CST I noted KWAD with a rather poor signal, but several other rare MN stations were up with good signals, and indeed did I hear KNSP as well. The signal was good, I don't think you need headphones to recognize the full-hour identification: "Your choice for sports, AM 1430, KNSP Staples - Wadena."

After a dry and mild fall, we finally got quite a bit of snow here, so the cross country skiers are satisfied. I prefer jogging, which does not match well with deep snow! One of my DX buddies, Ole Forr, also heard KNSP at the same time. You may have heard from him already! We are in a solar minimum now, and the effects on the AM band is obvious: skywave signals every day and sometimes the signal strengths are amazing. Great fun! Heard on Christmas Eve at noon, 2018. A Happy New Year to you! Best regards, Bjerne Mjelde, Arctic Norway.
.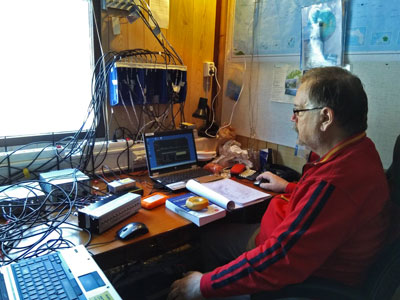 Dear Mark: The 1st of January 2019 at 0700 UTC/GMT, that is 01.00 CST on 1430 I heard Staples, MN, station announcing, "KNSP-your home for local sports- Staples-Wadena" said by same man who has done KLIZ 1380 Brainerd Baxter announcement
.


I was listeneing in place called Aihkiniemi, in Northern Finnish Lappland, near the Arctic Ocean using a Perseus digital multi-channel radio and 3000-foot antenna pointing towards Denver, Colorado.


Wishing you all the best, Lauri Niemi
---

Greetings from northern Sweden, I am writing to report my reception of KNSP at 1430 AM here in Sweden. This was the first time I happen to pick up this station, so it would be very nice hearing from you.

I am in the 40's and live in Umeň in northern Sweden. This is a university town with a population of about 120.000. I have a wife and two girls (9 and 7 years). I work as a researcher in Molecular Biology at Umeň University, and I have been enjoying DX-ing since I started listening to Shortwave on my parents' Arena grammophone/radio receiver back in the 80's.

My reception was done October 27, 2012, at 8:54 pm CDT (0154 GMT/UTC) at 1430 kHz AM. The location was Parkalompolo, a small village in the far north of Sweden (north of the Arctic circle). My receiver is Perseus software defined receiver and the antenna was a 1000 meter (3,100 feet) wire beamed towards the central parts of North America.

There was interference from other stations using 1430, one of them was KEZW in Aurora, CO. I think your transmitter did a good job indeed that day! Your other station 920 KWAD was not heard at this time, indicating a selective skip. This is what I heard: "..92 KWAD, 1430 KNSP.ö Then a Country song. That station is definitely among the best "catches" I have done in recent years.

Thank you very much in advance and the best to you from Sweden, Jan Oscarsson

---

E-mail from Norway: Hi Mark, I was able to hear KNSP, 1430 kHz AM, on 28 October 2012 @ 11:00 pm your local time (CST). I heard a male voice say ô92 KWAD Wadena, 1430 KNSP Staplesö followed by ABC news. The reception was made in Kongsfjord, Arctic Norway.

I am using a Perseus SDR receiver (a software defined radio) connected to my PC. See www.microtelecom.it/perseus for more information. With this receiver I can receive up to 1600 kHz bandwidth at the same time and store it to disk. Then I listen through the saved data afterwards. The antenna used is two parallel 1000 foot wires directed towards Western U.S.

Best regards,
OJ in Norway
www.kongsfjord.no