Greetings from northern Sweden, I am writing to report my reception of KNSP at 1430 AM here in Sweden. This was the first time I happen to pick up this station, so it would be very nice hearing from you.
I am in the 40's and live in Umeň in northern Sweden. This is a university town with a population of about 120.000. I have a wife and two girls (9 and 7 years). I work as a researcher in Molecular Biology at Umeň University, and I have been enjoying DX-ing since I started listening to Shortwave on my parents' Arena grammophone/radio receiver back in the 80's.
My reception was done October 27, 2012, at 8:54 pm CDT (0154 GMT/UTC) at 1430 kHz AM. The location was Parkalompolo, a small village in the far north of Sweden (north of the Arctic circle). My receiver is Perseus software defined receiver and the antenna was a 1000 meter (3,100 feet) wire beamed towards the central parts of North America.

There was interference from other stations using 1430, one of them was KEZW in Aurora, CO. I think your transmitter did a good job indeed that day! Your other station 920 KWAD was not heard at this time, indicating a selective skip. This is what I heard: "..92 KWAD, 1430 KNSP.ö Then a Country song. That station is definitely among the best "catches" I have done in recent years.

Thank you very much in advance and the best to you from Sweden, Jan Oscarsson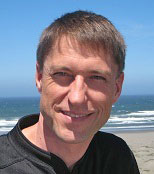 E-mail from Norway: Hi Mark, I was able to hear KNSP, 1430 kHz AM, on 28 October 2012 @ 11:00 pm your local time (CST). I heard a male voice say ô92 KWAD Wadena, 1430 KNSP Staplesö followed by ABC news. The reception was made in Kongsfjord, Arctic Norway.
I am using a Perseus SDR receiver (a software defined radio) connected to my PC. See www.microtelecom.it/perseus for more information. With this receiver I can receive up to 1600 kHz bandwidth at the same time and store it to disk. Then I listen through the saved data afterwards. The antenna used is two parallel 1000 foot wires directed towards Western U.S.
Best regards,
OJ in Norway
www.kongsfjord.no